CodonCode Aligner - DNA Sequence Assembly and Alignment on Windows and Mac OS X
CodonCode Aligner is a program for sequence assembly, contig editing, and mutation detection, available for Windows and Mac OS X. Aligner is compatible with Phred-Phrap and fully supports sequence quality scores, while offering a familiar, easy-to-learn user interface, as shown in the following screen shots: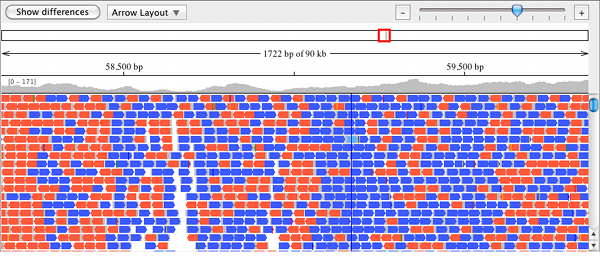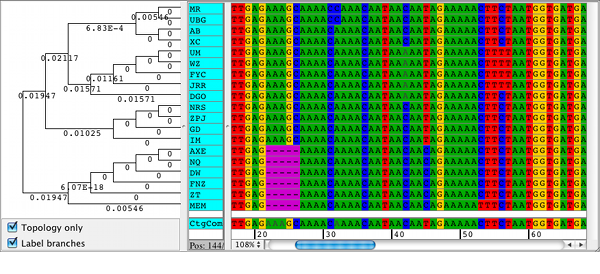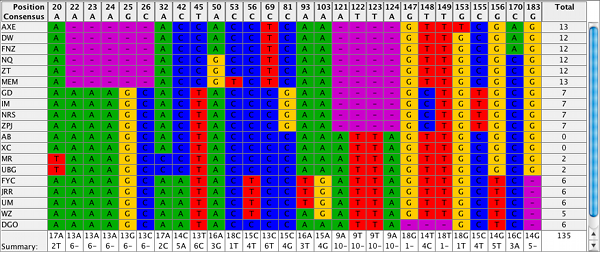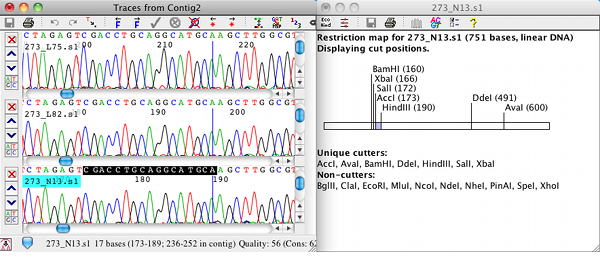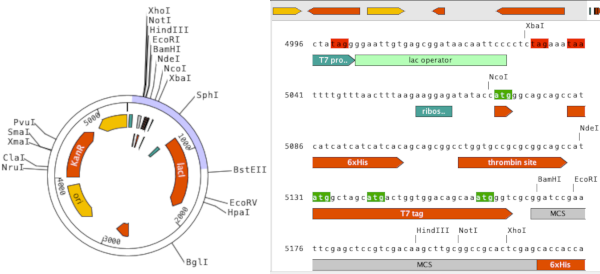 With CodonCode Aligner, you can:
| | |
| --- | --- |
| Import sequences from text files | Import sequences from ABI, SCF, and FASTQ files |
| | |
| | Align to a reference sequence |
| Align contigs to each other while keeping links to the traces | Assemble or align in groups, based on sample names |
| Find heterozygous mutations | Analyze heterozygous insertions and deletions |
| | Quickly navigate between user-defined features |
| Generate phylogenetic trees and restriction maps | Run Phred and Phrap directly from Aligner projects |
| Export sequences and features | See difference tables and protein translations |
| Find enzymes for RFLP analysis & create virtual gels | Analyze methylated sequences & view raw trace data |
| Pland and visualize cloning steps | |
| Define regions of interest ("features"), for example low quality consensus regions | Assemble bacterial genomes and small NGS sequencing projects |
| Plan cloning experiments with virtual restriction cloning | Virtual multi-fragment cloning using Gibson Assembly |
CodonCode Aligner lets you take full advantage of modern algorithms for base calling and sequence assembly, without forcing you to learn complicated command line options or Perl programming.
Interested? Go ahead and download the demo version of CodonCode Aligner. The demo version is a fully functional trace viewer and editor. First-time users get an automatic 30-day trial that allows you to try the out all functions in CodonCode Aligner.
After downloading, we suggest that you watch the introduction video to familiarize yourself with Aligner's most important features.
We occasionally make discounted licenses available to registered fans of CodonCode Aligner on Facebook - please check CodonCode Aligner on Facebook for details!