Restriction Cloning with CodonCode Aligner
Plan your cloning experiment in CodonCode Aligner.
Aligner's restriction cloning feature makes it easy to pick matching overhangs and visualize vector, insert, and your cloning product: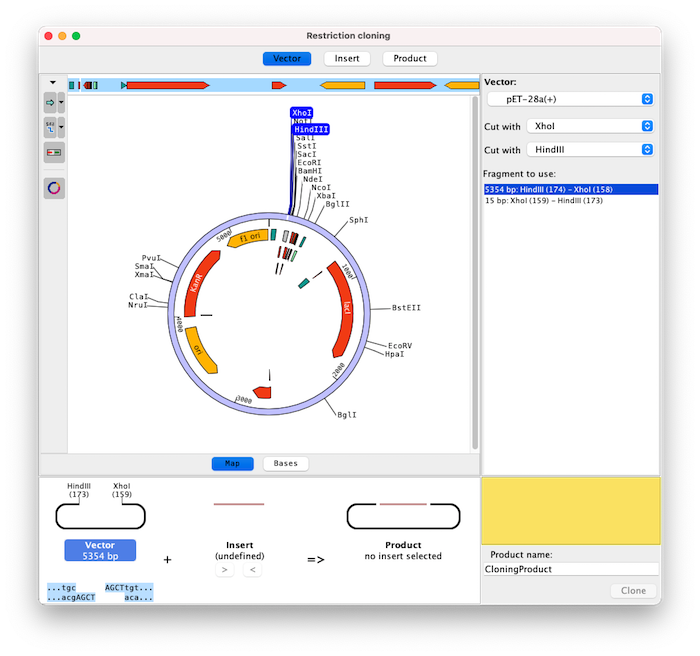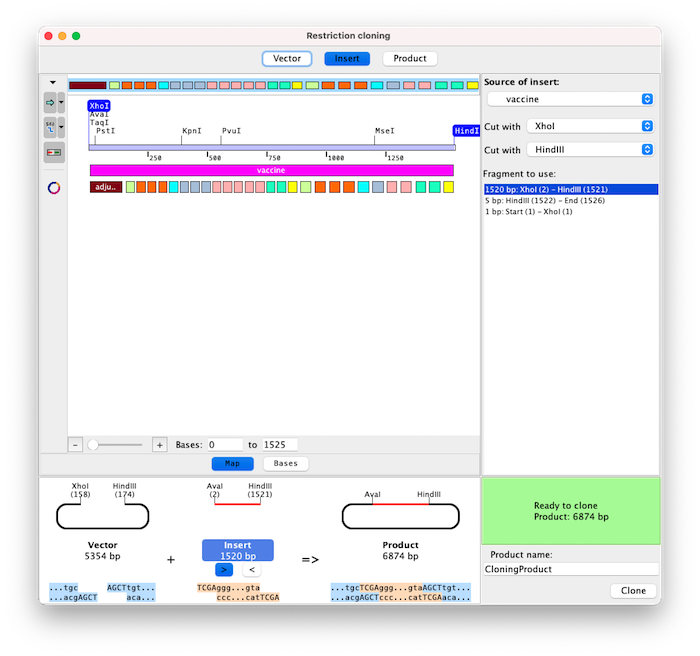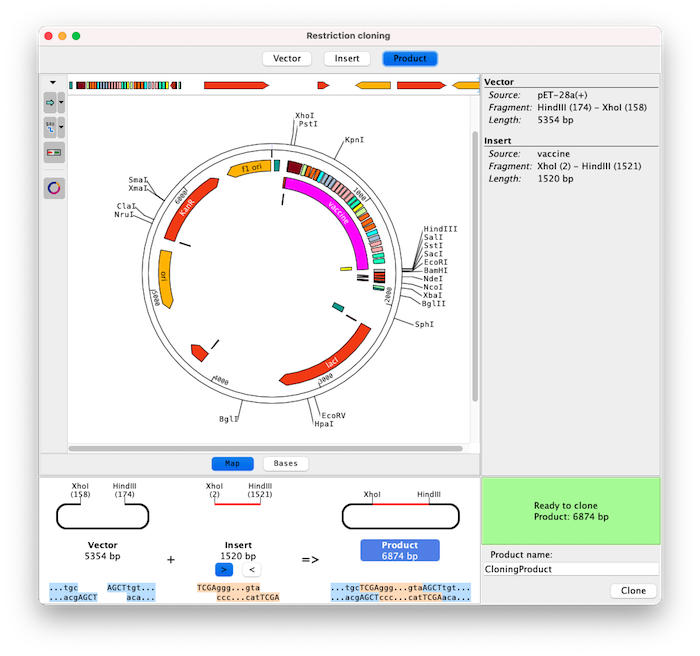 Decide which enzymes to show by using different options like choosing only unique cutters or selecting your custom enzyme list. Simply select cut sites by clicking on enzymes, or select part of the sequence by clicking on a feature. You can also go back directly to the bases in the cloning view.
The bottom section shows the selected region's overhangs and how vector and insert fit together to form your cloning product. Looking at the bases and highligthing the reading frame in your product makes it easy to see if your clone is in frame: